Mandy writes:
Researching our family history took my father Donald Lea and myself to the splendid village of Brokenborough on numerous occasions. We have been fortunate to meet people each time we have visited who have given us snippets of information about our family. Along with facts from various Census and other records we have feel more connected to this part of the family than is usual when doing research.
My father's research into our Lea family way back in the early 1990s took him to Brokenborough where his great grandparents were born. This place took on great significance for him because there was so much information to find, which fuelled his desire to find out more about our whole family. He also became rather obsessed with finding a photograph of his great grandmother Sarah Hannah Gladwin . We still are in search of that photograph, so if you are able to help him solve his 'itch' please let us know!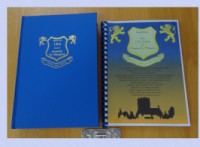 In the early 2000s I too began researching our family history so naturally started off by speaking to my father. He showed me his notes and photographs and I was amazed at what he had collected. I typed up all his notes and digitally copied his photographs and the result was a 200 page document and a valued copy his work should the original be lost. However, after combining our efforts we updated the book in 2016/17 and the result is a 711 page book. That book was privately published - just 26 copies exist. Although it is mostly about our Lea family, we included a couple of chapters about the Gladwins because it was they who started off dad's passion for family history research.
If you would like to see and read more about our Gladwin family, please follow the links below:
Chapter 5 - The Gladwins
Chapters 4 & 6 - Sarah Hannah Gladwin
Chapter 5a - Edwin Hope Gladwin
Here are a couple of photographs of our Gladwin family followed by our Gladwin/Lea family tree.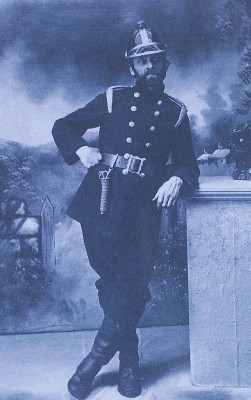 Left: John Gladwin and his grandson Harold Frederick John Gladwin. Dated September 1886
Right: Edwin Hope Gladwin (the son of John).
Below: our Gladwin and Lea family tree - as at 1916/17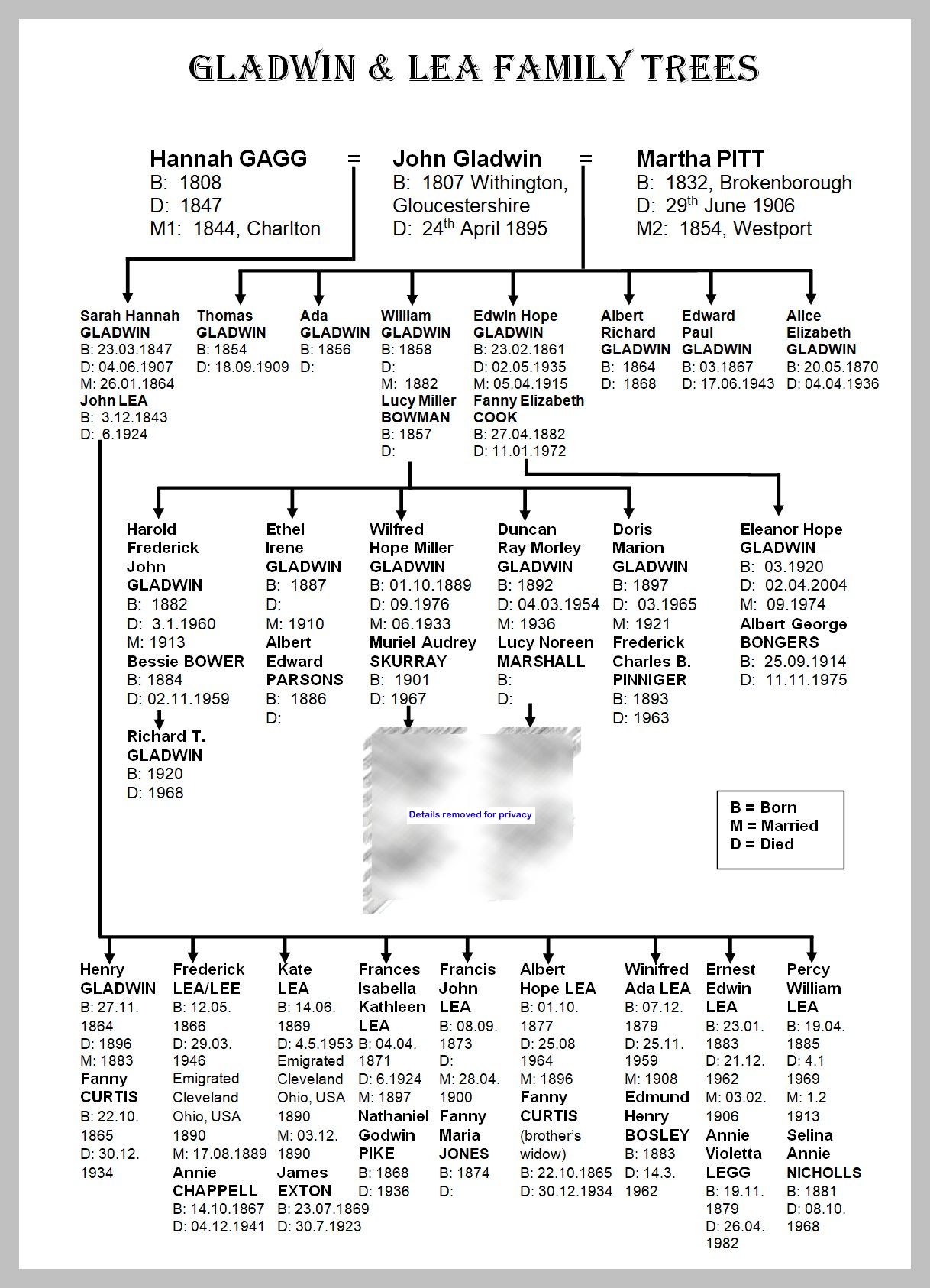 Chapter 5 - The Gladwins
Chapters 4 & 6 - Sarah Hannah Gladwin
Chapter 5a - Edwin Hope Gladwin